You thought I might say black there, huh? Or maybe you thought I'd say that brass is the new gold? I actually hate that old "__________ is the new black" thing. Black is and always will be black. Anything else is just pretending.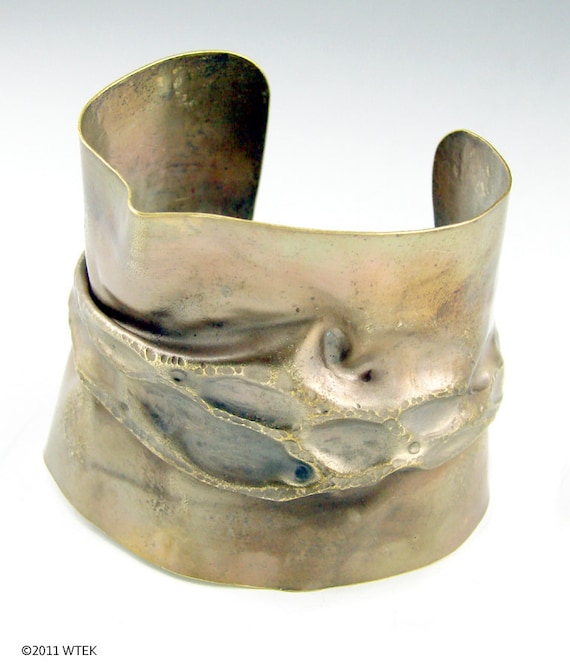 But I've digressed. Brass has always been a metal that is used in jewelry. True, today so many people equate it with gold and devalue it because of that. Yes it's a yellowish metal, yes it has industrial uses. But it is a fabulous metal in own right and needs to have wonderful jewelry made from it!
So that's what I've been doing. You know about my cuffs – some are silver or copper, but there are brass ones as well. Recently I made a pair of twisty earrings (which will be in the upcoming Handmade Holidays 4 at Some Things Looming in Reading, PA) and a three tiered bib style necklace. Dark, rough brass is where it's at, people. Don't let your prejudices keep you from wearing beautiful art.